---
Now offering Lateral Movement!
*Click the additional information link below*



We are now
accepting applications for full time and reserve positions.


Firefighter/EMT, Paramedic preferred

Starting Salary is $38,238.50, increasing to $40,238.50 October 1, 2017. With additional increases at one, two and three years.
Annual Paramedic bonus of $5,000.
Lagers retirement paid by SVFPD at L-11(2.5%).
Health insurance for you and your family paid 100% by the District, if you choose the HDHP (CF1500).

Please click the below link for other benefits offered.
Click Here for additional Information

---
City of Oak Grove Spring Residential Yard Waste Open Burning is now

Closed

. For further information about burning dates contact

City of Oak Grove - 816-690-3773 or visit their web site

www.cityofoakgrove.com

.

Local Community Links

---
Sni Valley Fire Protection District





reminds our





patrons how important it is to learn CPR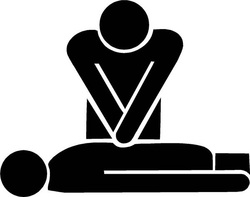 Anybody can and anybody should learn how to perform CPR (Cardiopulmonary resuscitation): According to
the AHA (American Heart Association
)
, a stunning 70% of Americans don't know how or what to do if somebody is experiencing a cardiac emergency because they don't know how to administer CPR or they forgot the exact technique. This is especially alarming since almost 90% of cardiac arrests occur at home, knowing how to perform CPR can save the life of a loved one someday.
It's far better to do something than to do nothing at all if you're fearful that your knowledge or abilities aren't 100 percent complete. Remember, the difference between you doing something and doing nothing could be someone's life.
Here's advice from the American Heart Association:
Untrained.

If you're not trained in CPR, then provide hands-only CPR. That means uninterrupted chest compressions of about 100 a minute until paramedics arrive. You don't need to do rescue breathing.





Trained and ready to go.

If you're well-trained and confident in your ability, begin with chest compressions instead of first checking the airway and doing rescue breathing. Start CPR with 30 chest compressions before checking the airway and giving rescue breaths.





Trained but rusty.

If you've previously received CPR training but you're not confident in your abilities, then just do chest compressions at a rate of about 100 a minute.





The above advice applies to adults, children and infants needing CPR, but not newborns.





CPR can keep oxygenated blood flowing to the brain and other vital organs until more definitive medical treatment can restore a normal heart rhythm.





When the heart stops, the lack of oxygenated blood can cause brain damage in only a few minutes. A person may die within eight to 10 minutes.



To learn CPR properly, take an AHA CPR course that includes the use of an automated external defibrillator (AED) through Sni Valley Fire Protection District.

Call us at (816-690-6990) and find the next scheduled class for you to learn CPR!


---
Main Menu

About the District

Fire and Safety Information
---
Sni Valley Fire is Now on Facebook - Like our Page - Follow us on Twitter
| | | |
| --- | --- | --- |
| Copyright ©2006 - Sni Valley Fire Protection District, All Rights Reserved. | --- | |